Rawlplug Ltd. is a part of the Rawlplug Group, being a globally present manufacturer of fixing solutions and tools.
Rawlplug is actually responsible for the invention of the first wall plug and the first mechanical anchor to ever have been used. Our contemporary portfolio accounts for more than 30,000 products used in the vast area of construction, starting from roofwork, timber structures and gardening, including joinery, gates and fencing, facades, process installations, roads and bridges, steel, concrete and civil engineering structures, down to interior finishing and tools.
There are 11 product categories in our regular portfolio: bonded anchors, mechanical anchors, lightweight fixings, facade insulation fixings, roofing insulation fixings, passive fire protection system, foams and sealants, fasteners, direct fastening systems, power tools accessories, staplers, glue guns and accessories. And regardless of whether our products are used in construction sites of international investment projects or for household finishing works, we guarantee reliability and safety of all these solutions to all customers.
Our past is the foundation of our presence and future
Today, Rawlplug Ltd. is a part of an international group of companies operationally reaching to nearly all corners of the world. But it is here, in the United Kingdom, that our history began. It dates back to the year 1910 when John Joseph Rawlings, the company founder, was commissioned to renovate the British Museum building. Why is it so important? Because the task he was entrusted with went far beyond the technical capabilities of that day and age, since the intended installation of electrical systems was to be completed in a discreet way with as little disturbance as possible. That is when John Rawlings came up with his revolutionary idea – the first ever wall plug!
The wall plug according to Rawlings's design was made of jute fibres soaked in a mixture of animal blood and glue. Once it had been placed in a manually drilled hole, the fibre tube expanded under the pressure of the bolt driven in, which increased the thrust from within the hole. This enabled various elements to be fixed to walls without disturbing the wall structure or destroying the plaster.
The invention was so revolutionary that it quickly advanced to be applied on multiple occasions in the vast area of the construction industry.
This event marked the very beginning of the Rawlplug brand, officially registered in 1912. This has evolved to become synonymous with modernity, safety and reliability. As the company name changed from Rawlplug Brothers to The Rawlplug Company Ltd., the new era of the fixing industry started, not only based on manufacture and distribution of products, but also on genuine product-specific and technical consulting.
Rawlplug has been working for 100 years to build its image of an unquestionable expert. And even though the company owners changed over decades of its history, we have always kept the promise given to our customers – to deliver state-of-the-art solutions they can trust.
We are glad to be able to continuously build on this proud heritage at Rawlplug Ltd.
Our comprehensive product portfolio is extended with complementary services rendered to professionals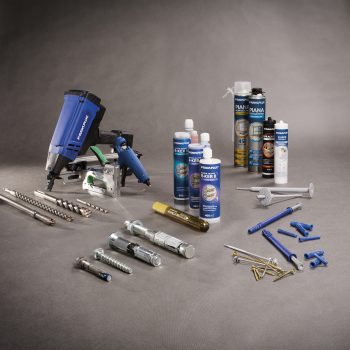 Rawlplug Ltd. delivers professional and highly specialised tools dedicated to engineers and designers, which provide them with adequate and comprehensive support on every level of project implementation. EasyFix, BIM Rawlplug or the Technical Library are only some of the solutions we offer. Keywords linked with target sites (for the entire italicised "section").
We never forget about distributors who can also count on our full support. We have a team of engineers and specialists at their disposal, and they gladly provide all the help needed at training seminars and workshops concerning both the selection and the application of our products. Our portfolio is complemented with an innovative product display system, fully adaptable to any space and specificity of sales points.
We know what truly matters in our line of business, and that is customer orientation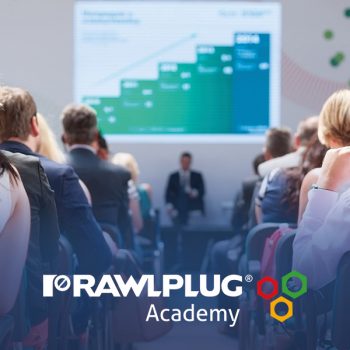 In terms of product distribution, the current structure of Rawlplug Ltd. is dedicated to 3 key target groups:
DIY, i.e. large-area chain construction stores
Trade & Technical, i.e. stand-alone or chain building depots and other stores specialised in such activities as provisions for large investments
OEMs (Original Equipment Manufacturers) whom we supply with fixing solutions that they incorporate as built-in components integrated with their own building systems
Each market segment is serviced by a dedicated team, highly specialised in just the field of expertise which is needed in the given area and responsible for business relationships and sales consultancy. It is for such an approach that our clients can receive customised service and availability whenever they need it.
We also believe that it is important to provide access to training, technical advisory or testing capabilities not only to representatives of our distributors, but also to their clients.
Engineers and designers form a separate group of customers scrupulously serviced by our Technical Department – genuine experts in the field, responsible for comprehensive technical consultancy, including preparation of specific calculations required for the given project or investment to be completed. The Technical Department of Rawlplug Ltd. may count on strong support from Rawlplug's engineering team based at the head office.
Working at Rawlplug Ltd., we are continuously involved in development of product distribution channels. Striving to respond to market expectations and willing to increase the comfort, quality and efficiency of customer service even further, we have enabled product ordering via the highly advanced eCommerce platform.
Our team combines experience with openness to innovation
Our entire team is composed of actual experts in the field of fixing solutions. They are industry professionals with many years of experience in the vast area of construction engineering who have spent their whole professional life in close proximity of clients, never waiving any challenge at hand.
The close collaboration and experience exchange between designers, contractors, salespeople and the international Rawlplug team turn the solutions we propose into genuine advisory. While we support them, we always apply best practices, bearing in mind all steps they make in contact with our products, starting from design to end up with operation. That is why we have decided to rely on British Standard BS:8539 at work, and our recommendations are based on real-life matching between the actual needs and the environment, safety, reliability and quality aspects.
On top of that, we wish our relationships with customers not only to be fully professional and business oriented, but also cordial, friendly and based on dialogue. And although each of our clients has different needs and is convinced of being most important, which we obviously understand, they are all equally relevant to us and we try to treat them all exceptionally. We are there for our customers, displaying flexibility in everyday contacts, since not only do we perceive them as clients, but primarily as human beings.