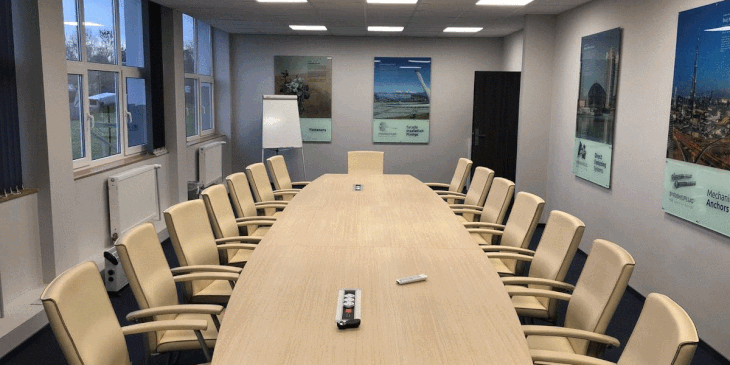 The showroom is where we present Rawlplug's entire product range using our innovative POS system. In this manner, a meeting place has been created where presentations for customers can be held in a friendly atmosphere, just leave the brewing of the tea and coffee to us.
In order to improve the visual identity of the individual spaces, 5 collections of Rawlplug identity wallcharts, presenting the brand's history, the product range and the portfolio of references were created. The interior decoration work was carried out last year. It has since helped to portray our rich heritage and sheer scale of the products we offer.
When fitting out the showroom, we wanted to make sure that the customers would be able to see the whole history of the Rawlplug brand told using visual means, from the company's origins until today. Niall Thomson, Marketing Co-ordinator commented: "In the Showroom, we are able to showcase the whole Rawlplug offering, namely something old, something new, something innovative, and something blue".