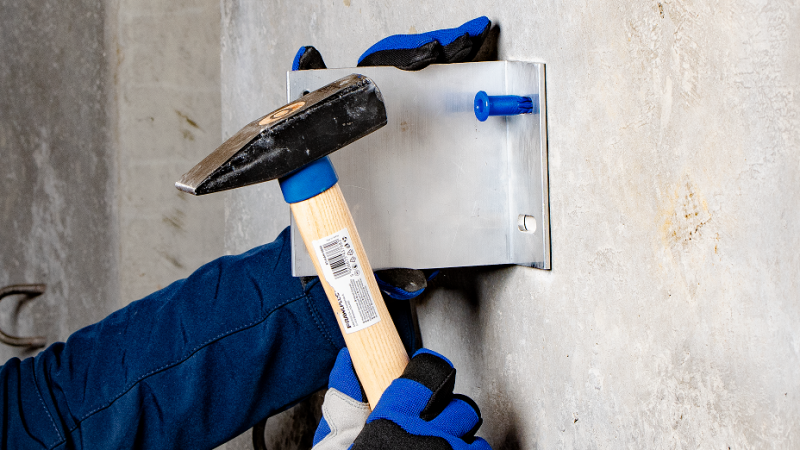 According to the recently released dedicated ETA, its characteristic load capacity has been set at 8.5 kN!​This is a load which the R-FF1-N-10 frame fixing from Rawlplug can withstand in concrete. 
The R-FF1-N-10 frame fixing from Rawlplug boasts an incredible characteristic load capacity of 8.5 kN, which no other similar solution can match! The parameters characterising our products – unattainable to any known competition – have been confirmed by the latest European Technical Assessment (ETA-12-0398).
In other words, the new ETA provides great arguments to intensify the sales of our R-FF1 fixings:
characteristic load capacity of 8.5 [kN] in C16/20 concrete, hnom = 70mm
reduced edge distance in brick
possibility of using a punch to fix in aerated concrete.
The FF1 frame fixings are composed of a polyamide sleeve (FF1 PA) and a screw made of electro-galvanised steel, zinc flake-coated steel, or stainless steel. Polyamide is a unique material characterised by the highest mechanical strength and excellent slip and friction properties. The A4 screw version is intended for outdoor fixing applications.
Ever since the product was originally implemented, it has been optimised numerous times, making it the perfect frame fixing in its current form, which our customers are surely already aware of, as the year-on-year sales of this product are record breaking! And the future looks even brighter!