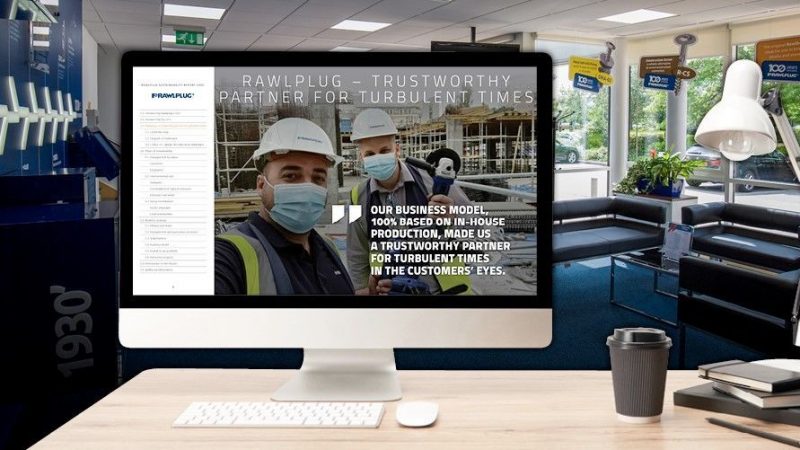 We are proud and happy to inform you that our 2020 Sustainability Report has been submitted to the all-Poland Sustainability Reports competition organised by the Responsible Business Forum association along with Deloitte.
As entrepreneurs, we want our business to be not only profitable but also responsible. This is precisely why we have deployed our sustainability policy based on three pillars: management by values, environmental care, and social commitment, all of which arise directly from our mission and vision.
We release the report every single year to demonstrate how these three spheres intertwine and accompany us in everything we do. A document such as this is a rarity in both our industry and our region.
That's why we strongly encourage you to vote for our 2020 Sustainability Report.
How to do it?
Select Rawlplug's Sustainability Report and 2 other reports.
Enter your e-mail address and cast your vote!
You should receive a confirmation link sent to your e-mail. Click it to submit the vote.
The voting deadline is 20 September 2021.