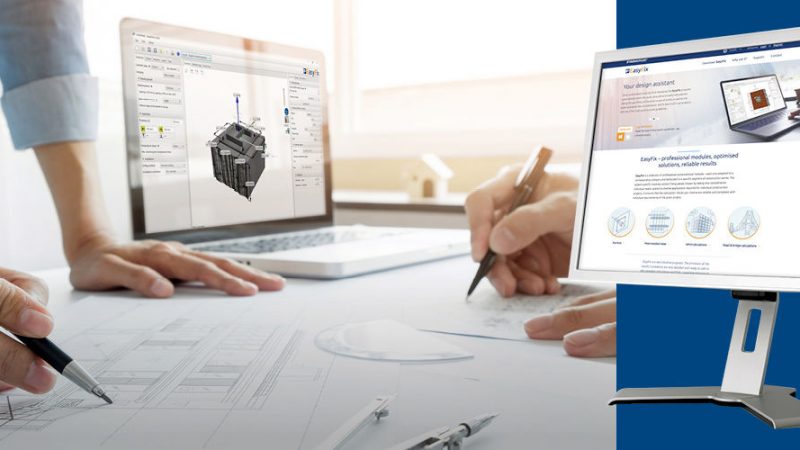 Application now compatible with macOS software; design method in compliance with the Australian standard included in calculations; downloadable template provided for entering load variants; instructions added to make the interface easier to navigate; databases updated; system bugs removed. Here are the latest updates to Easyfix4, made fully available to users several days ago.
Another update of Rawlplug's original application brings you an even more mature version of Easyfix4! Here are the key improvements users of version 4.5.1 can enjoy:
Compatibility options introduced for users of Apple computers running the macOS operating system. This eliminates the need to install special Windows overlays. You just need to download the installation file from easyfix.rawlplug.com. All software features and access keys for Windows also function smoothly in the macOS software. At the same time, we will be grateful for any comments you might have and error reports submitted to the Technical Department concerning the operation of Easyfix in this new environment.
The range of available calculations has been supplemented with a design method in accordance with the Australian Standard AS 5216.
In the "Load Variants" tab, an option has been added allowing you to download an Excel template for data entry, making it easier to import data not only into files generated by the Robot software.
Instructions have been added to the modules to make the interface easier to navigate. The instructions are available under a special icon directly in the module they relate to. They are also available on the Easyfix website under "Support" at easyfix.rawlplug.com. They can be downloaded as PDF files in Polish or in English and used for instance in presentations for the customers.
Database update. The update involved adding new standard concrete classes in accordance with the suggestions of Asian companies. New design options are also available based on RAD (Rawlplug Advanced Design).

System bugs have been removed, including those related to the reading of saved files.