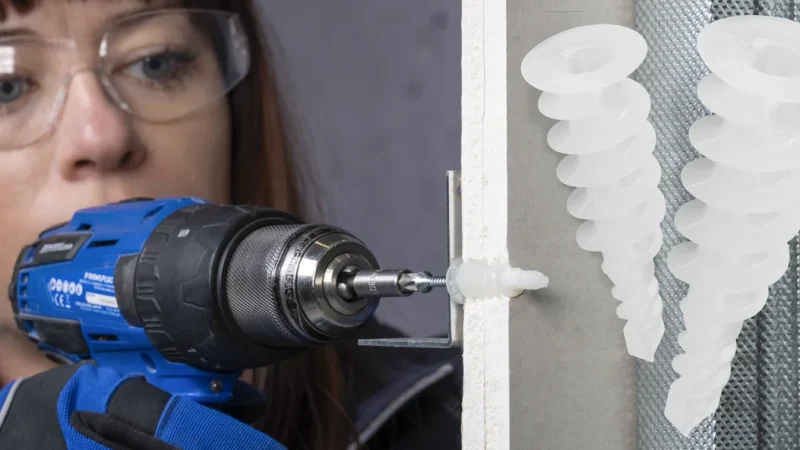 We designed our innovative self-drilling fixing for double thickness drywall panels in such a way as to allow you to focus exclusively on your goal during work.
An improved, elongated design, an entirely new socket that makes it possible to drive the DRA LONG and the screw with a single bit, and the wide range of applications make our new product fit for any task.
The unique design and optimum length make the new DRA LONG the best solution for working with double drywall panels, but it can handle single thickness panels equally well. Consequently, you no longer need several different products, but just one that guarantees precision, quality and durability.
When we were designing the new DRA LONG, we wanted it to be versatile. We achieved this goal. Tests have shown that the elongated and improved design as well as the right mix of raw materials make the DRA LONG is a product you can install even in aerated concrete with density of up to 2.5 MPa.
We also know how important it is to work comfortably. This is why you will only need a single bit (PZ2) to install the DRA LONG – both the plug and the screw. Remember: you don't need to drill, you just need to drive it in. And don't worry about overtightening and pushing through, as we took that into account – we widened the flange deliberately, so as to make the new DRA LONG sit perfectly flush with the substrate.