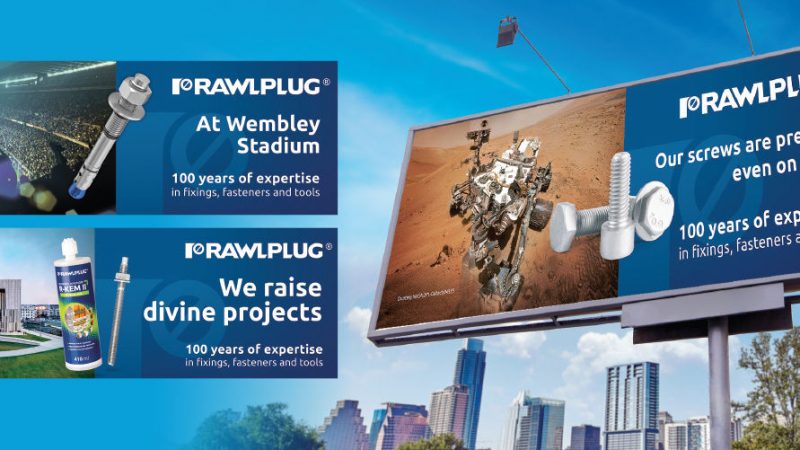 25 sites and nearly 3 thousand m2 of area. These numbers aptly illustrate the launch of the all-Poland billboard campaign by Rawlplug Polska. Starting from 1 May 2021, you may well come across some impressive information carrying media along motorways and expressways in Poland.
Rawlplug Polska has prepared a line of billboards presenting Rawlplug from the angle of its reference projects and the Rawlplug branded products used in their implementation. 'In terms of communication, we invariably emphasise our company's 100 years long heritage, expertise in fixings, fasteners and tools, accompanied by the most momentous reference projects,' Joanna Burzyńska, Rawlplug's Strategic Marketing Director, and Jarosław Bienias, Marketing Director at Rawlplug Polska, declare in unison.
Our billboards of diverse sizes are situated along major motorways, expressways and national roads all over Poland.