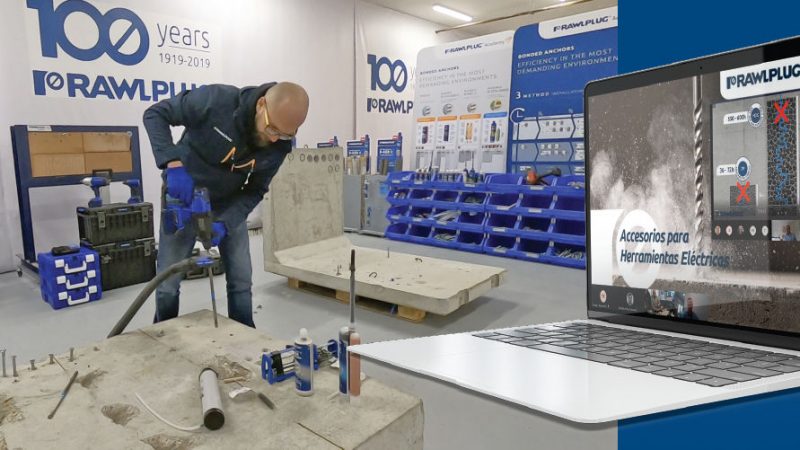 Education and development! They are the fundamental values guiding Rawlplug's business and training projects implemented in Spain, where we have just delivered webinars – for the first time – entirely in the Spanish language.
The Iberian Peninsula has recently seen a series of on-line training modules delivered for one of our local distributors. The extended format of the Rawlplug Academy training courses have addressed a variety of topics, including:
on-site testing,
choice of adequate fixing and fastening solutions,
consulting on and technical details of various fixing solutions, especially such product groups as mechanical anchors, bonded anchors, or guns, installation accessories.
At the same time, these were the first ever Rawlplug webinars entirely based on materials in the Spanish language.