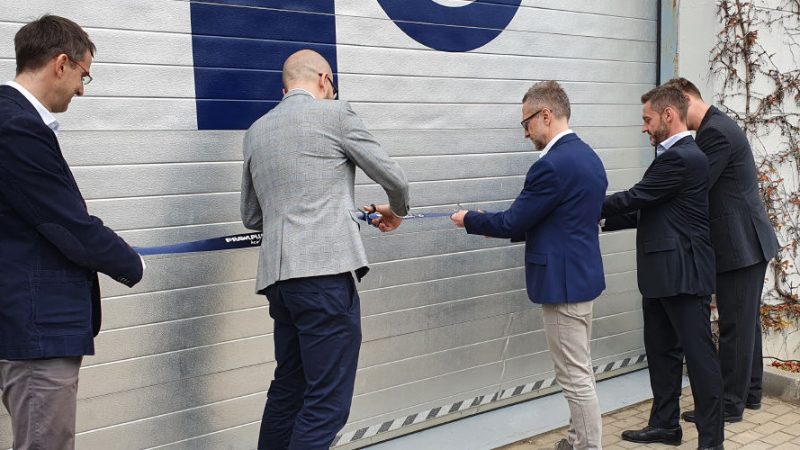 27 April saw the official inauguration of the Rawlplug Academy training centre in Prague. This is already the fifth of such facilities we have established across Europe. During the opening ceremony, our experts presented Rawlplug's extensive offering, but there were also numerous opportunities to get involved in business talks as well as to try some British treats.
Following France, Poland, the United Kingdom, and Italy comes the Czech Republic. The Rawlplug Academy training centre in Prague was established with the current and future Czech and Slovak customers in mind. We consider both these countries strategic regions as the volume of investment in the construction industry continues to grow in Central Europe. Even though Rawlplug has been present in Czechia for a long time (running offices and warehouses in Ostrava), the latest developments mark the beginning of a new stage of expansion. Being present in the capital city, we can consistently seek to outstrip the competition and win new market segments.
The official opening of the Rawlplug Academy training centre in Prague took place on 27 April. The circle of guests invited to the ceremony included representatives of distributors, contractors, and design offices, as well as of partnership outlets, known as Rawlplug Partners. The event was hosted by our colleagues from the HQ, as well as from the Czech and Slovak subsidiaries. It was attended by nearly 100 persons.
The training centre is divided into several zones. The building features offices for the sales team, a conference room intended for theory training, an area dedicated to the POS system presentation, and some space for hands-on tests. The latter has been divided into four sections, dedicated to cutting, fixing, drilling, and battery-powered solutions. This allows the visitors to really experience the complementary nature of Rawlplug's offering.
During the Prague training centre opening ceremony, those invited could also taste the expertise delivered at training sessions. Four stations were prepared for this purpose, each dedicated to a different subject (anchors, facade solutions, POS shelving system, and software for engineers), where Rawlplug's experts discussed selected problems and presented our offering.
Even though the celebration was held in the Czech Republic, we did not neglect our British heritage. The visitors were served draught beer straight from the UK along with the traditional fish & chips.
Congratulations on the launching of yet another Rawlplug Academy division. We are looking forward to the first events organised at this unique venue.