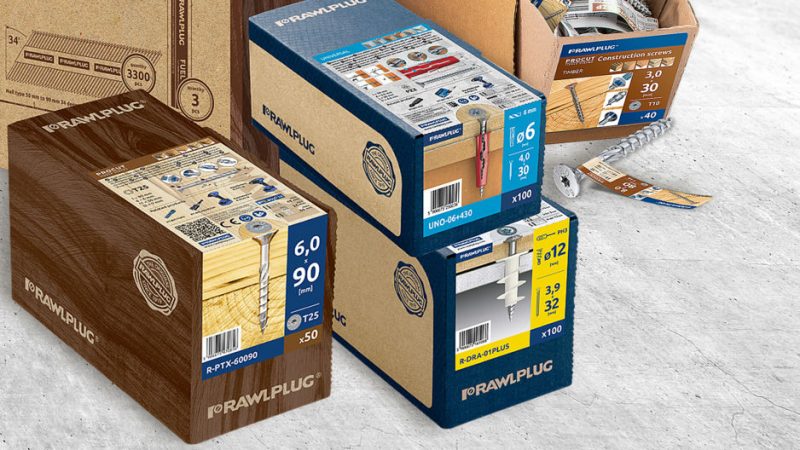 Since the beginning of the year, Rawlplug products have been available in refreshed packaging at points of sale. The redesigned labels offer not only a new design, but also a new layout of information.
Every label is essentially our vendor, so we have made sure that it contains everything our customers, retailers, and sales representatives need. On top of that, we have arranged the information it contains anew, for better legibility and improved experience.
The label front now highlights only the most important aspects for the sake of convenience. This is where you can find a large product visualisation showcasing its application. Right next to it, in large font, the label informs you about the product size and quantity per package. We obviously haven't forgotten about the needs of our retailers and sales people, which is why they can find the product index and the EAN code needed for scanning at the front.
The upper label section presents the product's advantages and related products. This is also where we have decided to highlight the relevant approvals and demonstrate applications via installation renderings and QR codes navigating you to video tutorials.
Importantly, the newly designed labels are consistent in terms of their graphical design, regardless of their size or packaging type. They also meet all formal requirements for marketing of products.
We are sure that the new labels will motivate customers to pick our products off the shelf, not only helping them and pleasing the eye, but also contributing to building the Rawlplug brand image.
Rawlplug Graphic Design Team