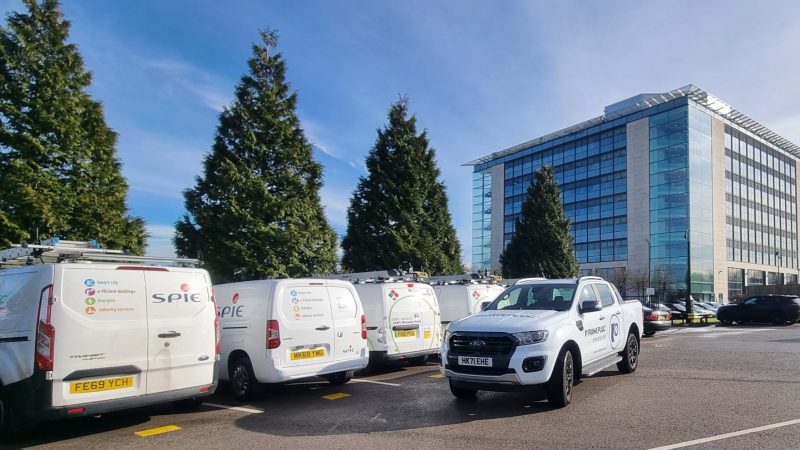 Rawlplug Ltd (UK) are delighted to announce that the major Technical Engineering Solution Provider SPIE UK has selected Rawlplug to be one of their construction fixing associates.
Rawlplug will assist SPIE UK on the specification, supply, and technical support on all their major projects across the UK.
The supply of the fixings will be through another strategic partner of SPIE UK which is STC Fasteners, Stephen Castlehow owner of STC said "This has been in the pipeline for a while and we are delighted we can now announce this association between SPIE UK, Rawlplug and ourselves. We look forward to supporting SPIE UK on future projects with the support of Rawlplug."
STC Fasteners will be the supply chain partner, providing Rawlplug products to all SPIE projects across the country.
Darren Gunn, Lead Buyer for SPIE UK, said "We are delighted to be working in association with Rawlplug. Their extensive range of products means we'll be able to select the appropriate items that are cost-effective and meet the project's overall requirements. Additionally, we look forward to benefitting from the technical and on-site assistance Rawlplug can provide now and in the future."
SPIE UK will be taking full advantage of the training academies in Reading and Glasgow, so they can provide extensive training to ensure the correct installation of fixings on site. Rawlplug will also provide superior technical support to make all processes run smoothly. Paul Yeates, Technical Business Development Manager for Rawlplug said "This is a great opportunity for both parties. We are extremely excited and proud to be selected and to work alongside the team at SPIE UK and STC, in delivering the best solutions and products for these major projects".