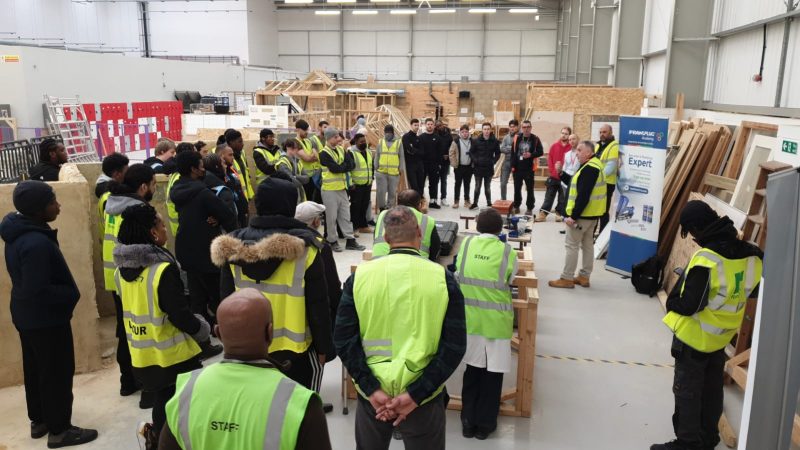 British students from Park Royal College, Croydon College, and City of Oxford College were given an opportunity to gain some knowledge about fixings and fasteners, and their application in specific areas. And all that thanks to the commitment of Rawlplug's employees in the UK.
The goal of the training provided at Rawlplug's UK branch is to educate the next generation of construction engineers. The same opportunity can be utilised to make the students familiar with the brand of Rawlplug, a company which delivers top quality fixings, fasteners and tools. Importantly, we have observed the interest in traditional training significantly increasing over the past two months following the prolonged period of popularity of webinars and e-learning caused by the pandemic.
We are in schools and universities
Our UK subsidiary offers training both on university campuses and at schools, as well as meetings held at our Rawlplug Academy Training Centre. The training is dedicated to students pursuing various professions; they are future engineers, joiners, electricians, plumbers, and bricklayers. Every such meeting includes a presentation of Rawlplug-branded products which may prove interesting to a given profession.
The process is managed directly by Technical Support Manager, who has recently organised a series of training sessions for colleges and universities in the south of England. These included hands-on presentations of Rawlplug's products, including the WW90II and R-RAWL-B1664 wood nailers, the R-SC40II steel and concrete nailers, as well as anchors.
The entire scheme is delivered with utmost attention to every detail and quality, all thanks to the marketing support provided by marketing team. The training ends with certification of programme attendance.
Our UK colleagues managed to train a total of 220 students throughout several weeks in February and March. "The participants were tremendously grateful for the advice and practical competence gained in the training course. It is a great pleasure to witness the next generation using our products with such commitment, and – even more importantly –understanding what Rawlplug can offer them in the years to come," Technical Support Manager concludes.