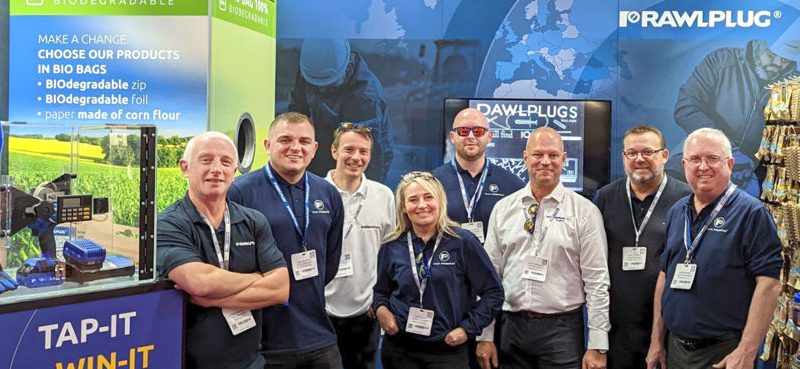 On 23–25 September, Rawlplug Ltd welcomed thousands of visitors at the company's stand at ScrewFix Live 2022, one of the largest trade shows in the UK dedicated to products intended for finishing works.
ScrewFix Live, organised this year by the International Exhibition & Conference Centre in Farnborough, is a trade show dedicated to showcasing an offering oriented towards the needs of artisans, DIY enthusiasts, and repair teams. This year, an offline version of the event was held for the first time after a two-year hiatus during which only virtual meetings were organised. The show returned to Farnborough to bring together the best brands, customers and suppliers under one roof.
The Rawlplug brand showcased its latest power tools and flagship fixings at its excellently organised stand. Attendees had the opportunity to try them out and to listen to experienced professionals. Some visitors benefited more than others, leaving our stand with power tools they had won in practical competitions organised by our team.
'"ScrewFix Live is a unique opportunity to meet with specific groups of our customers and to show them our latest products, as well as the ways of using them. We would like to thank the organisers and, of course, everyone who visited us. It was lovely to finally see you offline. The huge interest in Rawlplug's products makes us look forward to the next edition of the event," said Pietro Grandesso, Managing Director of Rawlplug Ltd.