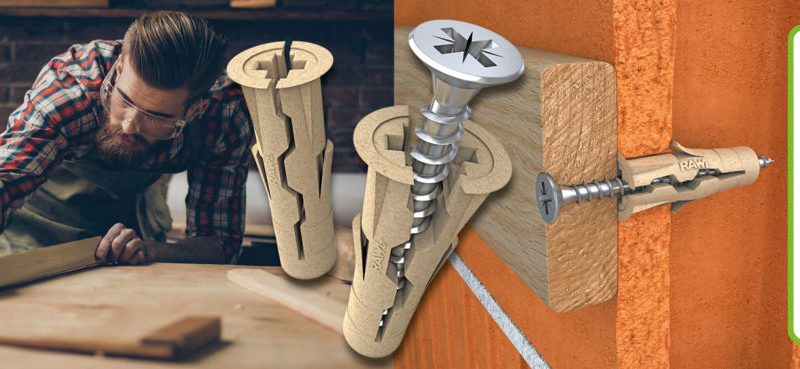 The prestigious PEFC certificate obtained confirms the high quality of Rawlplug's offering, setting standards in every field, including responsibility for the raw materials used in the manufacturing process.
A PEFC certificate (granted under the Programme for the Endorsement of Forest Certification Schemes) confirms that the respective product is made from forest raw materials coming from legal, environmentally friendly sources. It also makes sure that during each stage of production, from the moment of obtaining the wood from the forest to the moment of placing the finished product on the shop shelf, standards are met with regard to the manufacturing process quality and safety, as well as to raw material origin transparency.
Recently, a PEFC certificate (licence number – PEFC/32-31-129) was granted to Rawlplug's innovative Timber UNO plug, the world's first expansion plug made from up to 70 per cent wood sawdust, recommended for environmentally friendly construction. As a result, the packaging will soon feature the globally recognised PEFC logo, making the already unique UNO stand out even more from the competitors.
The prestigious PEFC certification confirms Rawlplug's pledge to actively participate in environmental protection (in this particular case, sustainable forest management) and helps to engage our company's customers in environmentally friendly activities. We are proud of this sign of recognition and we promise not to stop there.
Learn more about the Timber UNO plug and its unique features from our video.