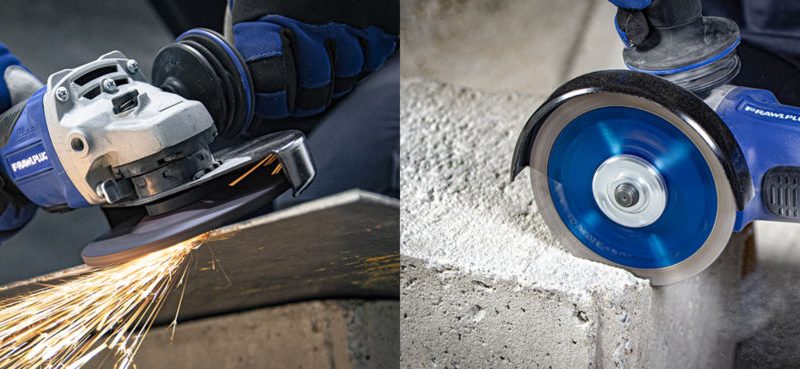 They will cater to all your expectations: they are relentless, they are low-maintenance, and when you say "enough," they will just switch off instantly.
The RawlGrinder series R-PAG18-SV and R-PAG18-PV angle grinders add further value to the family of cordless 18V power tools from Rawlplug. Their impeccably designed and ergonomic bodies hide infallible brushless motors. Given the smooth start feature of both products, making the most of their impressive power is sheer pleasure.
What about rotational speed, you may ask. The R-PAG18-SV and R-PAG18-PV can both reach up to 9,000 rpm, but they prove equally effective when working at lower speeds which require the right feeling and attention. The speed adjustment feature (4,500/6,000/9,000 rpm) allows you to adapt the tools' operating parameters to specific needs, making your work truly convenient regardless of the job at hand.
The R-PAG18-SV and R-PAG18-PV provide not only handling comfort (tool-less shield adjustment) and reliability (intersecting axis gear wheels made of high-grade steel), but safety in the first place. In both models, it is achieved thanks to the motor's (intentionally brushless) electronic brake that stops the angle grinder's disc immediately after the tool is switched off. In the SV variant, this happens when the sliding safety switch protecting the tool against incidental initiation changes its position, and in the PV variant – the same is accomplished by releasing its paddle safety switch.
And last but not least, both devices are universal in terms of their applications. They are perfect for grinding and cutting of steel, including carbon steel, as well as of concrete, but manage equally well when used for wood sanding and debarking.